Kindergarten teacher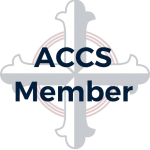 Website Geneva Academy Geneva Academy
715 Cypress St,
West Monroe,
Louisiana
71291
Position Description
KINDERGARTEN TEACHER NEEDED
Geneva Academy, West Monroe, LA
We are looking for a Kindergarten teacher. The teacher needs to:
1) be a good student—it's takes some smarts to teach Kindergarten.
2) understand the failure of the modern education movement and be willing to take intense training in our phonics program.
3) be firm and kind, orderly and caring.
4) be a vibrant participant in the life of Christ's church in the reformed Protestant tradition.
Kindergarten meets 4 mornings per week, 7:50 – 12:50, Monday – Thursday. A teacher could work outside of these responsibilities.
Geneva Academy was established in 2000 and is rooted in a strong reformed protestant Christian community. We are a K-12 classical Christian school with strengths in music, art, and Bible teaching. We open each day with liturgical prayer, Scripture, and singing.
Contact Ed Lang at [email protected] to apply.