Secondary Humanities Instructor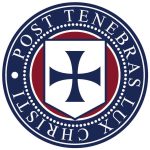 Website Geneva Academy
P.O. Box 1154,
Roseburg,
Oregon
97470
Position Description
This instructional position is part of a team that provides integrated literature, history, and Bible classes for 7th-12th grades.  Current assignments are 8th and 10th grade Medieval History & Literature, 9th grade American & European Modern History, A&E Modern Literature, and 8th grade Bible (though the mix may change).  This position also teaches our Rhetoric I, II, and III courses, which are just half a year each.
Preferred applicants will have solid teaching experience, a sound knowledge of the content one would expect in the titles mentioned above, a mature and vibrant Christian faith, creativity, and the ability to generate useful class discussion and student engagement.
This position has just opened for 2023-24 and we will accept applications until it is filled.  For more information, email the Headmaster at [email protected].