Head of School (HOS)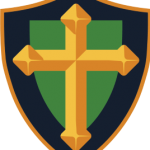 Website Grace Academy of Georgetown, TX
Give Them Grace
225 Grace Boulevard,
Georgetown,
Texas
78633
Position Description
Grace Academy in Georgetown, Texas is seeking a Head of School (HOS).  The HOS oversees K-12 with a projected enrollment of 350, and is hired by and accountable to the Board of Directors. Grace Academy's mission is to glorify God by serving parents in providing their children a distinctly Christ-centered, academically excellent, classical education as a foundation for life-long learning.  The Head of School must possess a distinct passion to follow Christ, coupled with a vision and commitment to carry out the mission of Grace Academy.
The Head of School will serve as the lead administrator guiding all personnel decisions, financial management, fund development, admissions growth, and goal setting for the school.  Inquiries and resumes should be addressed to Doug Noble via email at [email protected]