Headmaster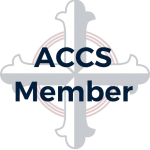 Website Grace Classical Christian Academy
910 Paluxy Road,
Granbury,
Texas
76048
Position Description
Grace Classical Christian Academy, an accredited ACCS school located in Granbury, Texas is seeking an experienced headmaster for the 2024-25 school year.  GCCA strives to provide an excellent Christian and classical education for families who entrust GCCA as an extension of their authority to disciple their children through education.
Our headmaster will provide overall administrative leadership and supervision for our school- grammar, logic and rhetoric teachers, administration, and students.
Successful candidates must demonstrate multiple years of experience as a servant leader in the same or similar like minded institutions.  Experience leading both a grammar and logic/rhetoric schools is preferred.  Preference will also be given to candidates who have raised their own children through the classical Christian pedagogy, and possess proven management and communication skills with the particular ability to lead fathers of families.  Finally, a candidate should have the ability to operate with an entrepreneurs mindset.
To apply for this position, please email Vice President of the GCCA board, Brett Cain, at [email protected].
Please include in this email a cover letter or message expressing two things- first, reasons for your interest in this position and second, how you may satisfy our preferences for a successful candidate, listed above.  Also please attach your CV of experience, and contact information in order for us to contact you.  Thank you in advance for your consideration.