Grammar School Teacher(s)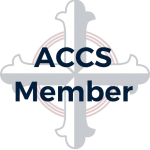 Website Grand County Christian Academy
274 Ponderosa Trail,
Tabernash,
Colorado
80478
Position Description
The Mission of Grand County Christian Academy is to serve Christian parents by offering excellent, classical, Christ-centered education in order to develop students' unique, God-given potential and equip them to lead God-honoring lives.
GCCA is hiring full-time grammar school teachers that demonstrate a life-long love of learning, are familiar with classical Christian pedagogy, and feel called by the Lord to help GCCA fulfill its mission.  Our current opening is GCCA are: 1st & 2nd combined, 3rd & 4th combined, and 5th & 6th combined.
Our salary scale is $24,500-$34,500 based on experience and educational background.