Music Teacher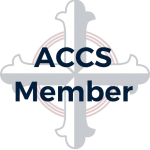 Website Greenville Classical Academy
400 Brookfield Parkway,
Greenville,
South Carolina
29607
Position Description
Greenville Classical Academy partners with Christian parents in the education of their children by providing a classical, Christian education solidly grounded in God's Word and the Protestant tradition. A GCA music teacher will provide quality instruction utilizing classical pedagogy in a range of music disciplines, including appreciation, history, theory and aural skills, and will also continue to develop GCA's choral program. A GCA teacher will help students grow in their enjoyment, appreciation, and performance of music through a variety of planned music experiences outlined in the GCA calendar. Candidates must exhibit a love for students and their families alongside a desire to serve them through excellent work and communication, and must embrace the mission and vision of Greenville Classical Academy. Any candidate must be a firm believer in the Christian faith and demonstrate active membership in the ministry of a local Christ-centered, bible-believing church. Qualifications include an undergraduate degree related to the coursework, with advanced coursework and teaching experience a plus, and additional duties relating to individual qualifications may be discussed.