Lower Grammar School Teacher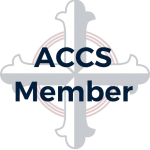 Website Grove City Christian Academy
301 N. Madison Ave. 105 Mill St.,
Grove City,
Pennsylvania
16127
Position Description
Are you passionate about classical Christian education?  Do you love shaping the hearts and minds of young students?
Grove City Christian Academy is currently interviewing candidates for a lower grammar school teacher.
We are seeking an individual who exemplifies the love of Christ and has a zeal to inspire students to wisdom and godliness.
We are seeking a teacher who inspires students to love learning.  He/she trains students and has a classroom whose culture and discipline reflect Christ's resulting in students who are disciples of Jesus Christ.
We are seeking a teacher who demonstrates the ability to be a good example of Christ-like behavior and professional conduct resulting in students who can emulate their teacher's behaviors, attitudes and work ethic.  He/she creates and maintains a neat classroom environment that inspires learning.
This teacher uses effective teaching strategies that enables students to effectively memorize grammar school curriculum.
We desire that this teacher uses Matthew 18 principles in any situation resulting in conflict.
Qualifications: A teaching degree and/or teaching experience preferred, but not required.
Potential candidates should send their resume to [email protected]