Upper Elementary / Grammar School Teacher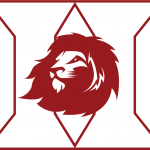 Website Harvest Christian School
Shaping Live for Eternity
3700 Lakeville Highway Suite 210,
Petaluma,
California
94954
Position Description
The purpose, mission, and goal of Harvest Christian School is to serve faithful parents in educating and shaping students to joyfully pursue the Truth, Goodness, and Beauty found in Christ, within a distinctively classical education. A Harvest Christian School teacher supports and pursues that calling by discipling the minds, hearts, and hands of students. In providing a classical education founded upon a biblical worldview, the teacher has the opportunity to train and equip the student in the good, the true, and the beautiful so that they may be able to know and carry out God's specific calling on their lives for love of God and mankind.
The teacher's responsibilities may coordinate under three main goals of instructional​ excellence, cultural​ excellence, and ​operational​ excellence.
Specific ResponsibilitiesSpecific Responsibilities
Instructional
I. Passion for teaching all subjects assigned.
II. Detailed knowledge of Classical and Christian Pedagogy.
III. Plan, implement, and oversee instruction within the classroom that: A. Consistently integrates subject matter
B. Instructs with intentional application of biblical worldview
C. Demonstrates a thorough understanding of and interest in subject(s)
D. Uses valid teaching techniques that stimulate and maintain active student interest
E. Uses clear language and vocabulary appropriate to the level of the student
F. Covers and achieves curriculum objectives and goals
G. Routinely checks for student comprehension of subject matter
H. Encourages students to understand material in their own words
I. Consistently reviews material
IV. Administers homework that is effective, appropriate, and minimal.
V. Prepare, submit, and post weekly lesson plans for Principal / Vice Principal review.
Cultural
I. Consistently seek to work in such a way as to engender a culture of loyalty to God and one another.
II. Consistently exhibit love, joy, peace, and spiritual maturity in daily work and relationships in the
school and a cheerful, compliant attitude.
III. Provide an orderly teaching environment by consistently enforcing class rules and school discipline
policies.
IV. Maintain a clean, attractive, well-ordered classroom.
V. Demonstrate a biblical approach to work by punctuality, mature and modest appearance and attention to duties.
VI. Develop and maintain rapport with students, parents, and staff to promote a positive learning environment.
VII. Communicate effectively with parents and administration as needed with academic or behavioral concerns.
Operational
I. Know campus emergency and security procedures and how to implement them.
II. Keep up-to-date records through school administrative mechanisms and systems.
Job Requirements
1. Bachelor's Degree in field or related experience
2. California Teaching Credential preferred
3. Experience preferred both in teaching and teaching in appropriate age group
4. Detailed knowledge of Classical and Christian Pedagogy