Head of School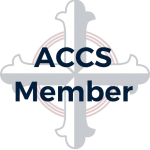 Website Haw River Christian Academy
2428 Silk Hope Gum Springs Road,
Pittsboro,
North Carolina
27312
Position Description
Haw River Christian Academy is searching for a Head of School for the 2023/24 school year. Entering its 15th school year, HRCA is a JK-12 school. We look forward to celebrating our first graduating class in May 2023, allowing us to realize our vision to graduate citizens of excellence who observe, think, and articulate with humility, reason, and clarity for the glory of God. As we exceed an enrollment of 160 students with steady growth and have undertaken a capital campaign for facility expansion, we are seeking a servant leader to build upon the HRCA vision for many years to come.
The Head of School is the chief administrator of personnel, teaching, curriculum, and financial operations of the school, reporting to the HRCA Board of Directors. Successful candidates should highlight their leadership and administrative capabilities and will have the following qualifications:
A history of personal integrity and a life lived in submission to the Word of God.
A passion for implementing a vision of the development of students through classical Christian education in a way that will prepare them to impact the world for Christ.
Eagerness to grow a classical Christian school by increasing the enrollment of mission-appropriate families and maintaining a strong sense of community.
Strong organizational, fiscal, time management, communication, and interpersonal skills.
Ability to recruit, develop and retain vibrant, Christ-like faculty who share the same passion for educating children in a classical and Christ-centered environment.
Ability to develop and maintain trust and effective relationships with students, parents, teachers, the community, administrative staff, and the Board of Directors.
The duties of the Head of School include adhering to all school policies, hiring and overseeing all staff and administration, overseeing financial matters, maintaining the spiritual quality of the school, maintaining student discipline, overseeing recruitment, and managing all day-to-day administrative duties – all toward the classical, Christian vision in place at the school.
To receive application instructions, please send a brief note indicating your interest to [email protected]