Head of School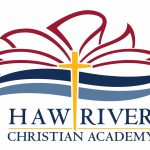 Website Haw River Christian Academy
2428 Silk Hope Gum Springs Road,
Pittsboro,
North Carolina
27312
Position Description
Haw River Christian Academy in Pittsboro, NC is seeking a Head of School for the 2023/24 school year. HRCA is a non-denominational, independent JK-12 Christian classical school of 160 students located in a beautiful rural area just outside historic Pittsboro. Pittsboro enjoys all the comforts of a small town while a growing bedroom community of the metropolitan Raleigh, Durham, and Chapel Hill, NC Research Triangle, with a metropolitan population of 2.1 million. The Triangle is a vibrant economic area, known for research and technology with numerous corporate headquarters, engineering and technology hubs, and several of the finest colleges and universities in the country within thirty-minutes of Pittsboro. Pittsboro offers the best of small-town living with the proximity of one of the nation's largest metropolitan areas ranked as one of the top places to live in the US, with strong job growth and high quality of life.
HRCA is a stable and growing school, poised for considerable additional growth in the coming years. The school has a strong faculty, outstanding classical Christian curriculum, and supportive Board.  Please see the following job description.
Job Title: Head of School
Reports to: HRCA Board
Schedule: Year round (12-month) position, full-time
Job Summary
The mission of Haw River Christian Academy is to educate students with a Christ-centered foundation and excellent classical academics while encouraging them to discover their unique godly design, purpose, and calling. The Head of School supports the mission of the school through the following:
Ensure that school leadership promotes and models HRCA's mission, vision, and values, and successfully implements policies and procedures
Oversee recruitment, assignment, evaluation, training, enrichment, development, and encouragement of the teaching and administrative staff
Direct the daily operation of the school by supervising staff and faculty, coordinating activities, and creating clear lines of authority and communication
Oversee the financial integrity of the school, including managing financial processes, reporting, and budgets
Manage growth and development of the school through increasing enrollment of mission-appropriate families, building community partnerships and relationships, and developing capital campaigns as needed
Serve as an ex-officio member of the Board of Trustees
Education/Experience:
Bachelor's degree required, Master's degree recommended
5+ years of experience in educational leadership, to include management/supervision experience
Previous professional or personal experience with classical Christian education
Classroom teaching experience
Personal Qualities:
Must be a committed Christian in good standing in a local church.
Should display the "Fruit of the Spirit"—love, joy, peace, patience, kindness, goodness, faithfulness, and self-control.
Interact with community stakeholders with humility and patience.
Must be supportive of the classical Christian approach to education at HRCA and the mission statement of the school.
Must be a team player, able to work closely with the Board of Trustees, an able communicator, exercise attention to detail, self-motivated, highly organized, and a strong problem solver.
To receive application instructions, please send a brief note indicating your interest to [email protected]