Choral Music Teaching Position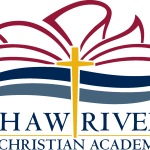 Website Haw River Christian Academy
Integrating Classical Education with a Biblical Worldview
2428 Silk Hope Gum Springs Road,
Pittsboro,
North Carolina
27312
Position Description
Haw River Christian Academy in Pittsboro, NC is seeking a K-12 Choral Music instructor for the 2023/24 school year. HRCA is an inter-denominational, independent JK-12 Christian classical school of 170 students–with an enrollment of 185 expected for the 2023-24 school year and soon to build a school for 450 students– located in a beautiful rural area just outside historic Pittsboro. Pittsboro enjoys all the comforts of a small town while a growing bedroom community of the metropolitan Raleigh, Durham, and Chapel Hill, NC Research Triangle, with a metropolitan population of 2.1 million. The Triangle is a vibrant economic area, known for research and technology with numerous corporate headquarters, engineering and technology hubs, and several of the finest colleges and universities in the country within thirty minutes of Pittsboro. Pittsboro offers the best of small-town living with the proximity of one of the nation's largest metropolitan areas ranked as one of the top places to live in the US, with strong job growth and high quality of life.
The choral music instructor is responsible for building upon the rich tradition of the fine arts at HRCA by helping to grow and develop the fine arts within our school community.  Qualified applicants should have experience in music instruction with an emphasis on choral instruction in particular.  We seek to equip students to recognize Truth, Beauty, and Goodness and to become young men and women of wisdom, virtue, and eloquence. We seek teachers who are eager to work alongside fellow life-long learners and who share a passion for awakening a love for music in the hearts, minds, and souls of students. The ideal candidate is familiar with classical Christian pedagogy and should be eager to lead students to see how God reveals his nature and character through music. A bachelor's degree in music is anticipated, teaching experience preferred, and enthusiasm, a sense of humor, and joy a must.
Send resume and letter of introduction to Sam Cox, Interim Head of School, at [email protected].