Intervention Specialist/Student Services Coordinator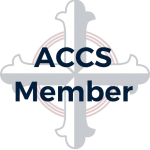 Website Heritage Classical Academy
Cultivating lifelong learners who think and live for Christ
Position Description
Job Title: Student Services Coordinator/Intervention Specialist
Location: Bainbridge
Position Type: Full time (August-May)
Start Date: August 2023
Job Summary: Heritage Classical Academy is seeking a qualified Student Services Coordinator/Intervention Specialist for the Bainbridge Campus. Applicants should possess a vibrant Christian testimony, demonstrating a growing relationship with Jesus Christ. Applicants should also fully support HCA's Statement of Faith and be excited about the great tradition of classical Christian education.  The Student Services Coordinator/Intervention Specialist should have excellent communication skills and exude a love for children and families.
Job Responsibilities
Develops, promotes, supervises, and evaluates programs/services to meet the needs of students with disabilities and to positively impact student achievement.
Works in conjunction with parents and the local public school district to identify, evaluate, and create plans to meet the needs of struggling students.
Supplies classroom teachers with training to meet individual student needs, as well as guidance to complete necessary forms.
Provides individual or small group instruction to students who are struggling academically.
Monitors, reports, and communicates student progress and performance.
Administers the Search & Teach program for Kindergarteners (training provided).
Job Requirements:
Minimum bachelor's degree in education, special education emphasis
Intervention licensure/certification preferred
Strong communication and interpersonal skills
Strong organizational skills
Application Process: Interested applicants should submit a Cover Letter and Resume through our school's website.