Assistant Principal & Dean of Students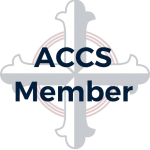 Website Heritage Classical Academy
Position Description
Job Title: Assistant Principal & Dean of Students
Position Type: Full Time (year round)
Reports To: Principal
Start Date: Summer 2023
Job Summary: Heritage Classical Academy is seeking a qualified Assistant Principal and Dean of Students. Applicants should possess a vibrant Christian testimony demonstrating a growing relationship with Jesus Christ. Applicants should also fully support HCA's Statement of Faith and be excited about the great tradition of classical Christian education. The Assistant Principal and Dean of Students is instrumental in shaping the Christian culture of HCA, and as such, the ideal candidate will exude a love for children and a passion to spread the gospel. This position demands a humble leader and life-long learner who is able to deftly handle interpersonal conflicts, comfortable speaking before an audience, and who desires to nurture growth in both students and teachers.
Job Requirements:
Bachelor's degree (Master's Degree Preferred)
Previous experience in a school environment (preferably in a classical school)
Familiarity with the classical model
Strong written communication and interpersonal skills
Strong organizational and leadership skills
Proficiency in Microsoft Office Programs
Experience in development and fundraising a plus
Job Responsibilities
Assist Principal to manage, mentor, observe, train, and support the teaching staff, engendering a culture of Christian charity and joy
Assist Principal to facilitate and oversee the day-to-day operations of the Peninsula campus
Interview prospective families to determine and ensure a good fit with HCA
Participate in leading tours for prospective families
Communicate with parents, teachers, and administration so as to foster a culture of trust and openness
Demonstrate a biblical model of work via punctuality, consistency, servant leadership, and modesty
Assist in Hiring
Assist in morning greeting and dismissal
Oversee and consistently enforce student discipline in a biblical manner with a desire to help the child see the broader sin problem, point the child to Christ as the greatest need, and guide the child to pursue reconciliation with the offended party
Refine discipline procedures in handbook and communicate those with faculty
Establish, oversee, administer all student activities, including extra-curricular after school clubs, and summer camps/clubs
Manage standardized tests
Lead as head administrator over campus when H.O.S. or Principal are not available
Work with Principal to implement and facilitate student leadership and discipleship opportunities
Oversee and help plan jacketing ceremonies
Assist in leading convocation
Establish regular Service Projects for all grade levels and facilitate their execution
Develop clubs and sports across grade levels and campuses, including establishing interscholastic sports and their schedules (esp. for Logic School), and establishing site managing rotation.
Complete projects and duties as assigned by the Principal or H.O.S.
Other duties- In partnership with the Principal:
Meet regularly with lead teachers
Review progress reports and report cards for all lower school students
Maintain a regular schedule of teacher supervision and evaluation(TBD)
Ensure that staff and other resources are directed toward improving student achievement and mission accomplishment
Evaluate the impact of resources and make recommendations for improvement
Meet regularly with the School administrative team
Review weekly lesson plans and newsletters
Coordinate peer teacher observations
Application Process: Interested applicants should submit the following documents:
Resume
Cover letter