Head of School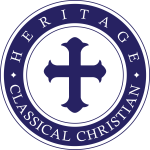 Website Heritage Classical Christian Academy
Think. Believe. Serve.
P.O. Box 361,
Owasso,
Oklahoma
74055
Position Description
Responsible for managing the daily operation and the supervision of all faculty and staff at Heritage Classical Christian Academy
The Head of School is the chief academic and administrative officer, appointed by the Board of Directors, to administer and implement the mission and operating policies of the Board.
The mission of Heritage Classical Christian Academy is to help children "think with excellence, believe with confidence, and serve with character." Heritage will help parents in their efforts to provide their children a distinctly Christ-centered, academically excellent, classical education as a foundation for lifelong learning.
The Head of School provides day-to-day direction and operational practices that represent a consistent and effective model of integrity, efficiency, and accountability. As a new school, the Head of School will also serve as the primary substitute instructor should one be required. The Head of School will direct and participate in marketing and development for Heritage. In addition, the Head of School performs and/or directs all other duties as, from time to time, as may be assigned by the Board.
SPIRITUAL QUALIFICATIONS:
• Public profession of belief in Jesus Christ and a lifestyle that reflects maturity and intimacy with God
• An authentic and growing relationship with Jesus Christ as evidenced by a strong, clear personal testimony
• Personal humility
• Ability to be a servant leader whose conduct exemplifies Biblical principles
• A genuine excitement and passion about Christian leadership
• Ability to lead in a Godly manner
• A desire to support and encourage faculty and staff in their own Christian leadership capabilities
PROFESSIONAL QUALIFICATIONS:
• A master's degree in educational administration/supervision or the equivalent desirable, but not required
• At least three (3) years experience in educational administration desirable, but not required
• Experience in classical Christian school administration desirable, but not required
• Demonstrated supervisory leadership
PERSONAL AND GENERAL QUALIFICATIONS:
• Ability to create a team environment and to lead effectively in that environment
• Ability to mentor other leaders, build teams, and create a supportive work environment
• Confidence – an inclusive decision-maker when confronted with challenging issues and concerns
• Enthusiasm for, appreciation of, and commitment to Heritage's mission
• Proven strength in interpersonal skills and human resource management
• Ability to meet people easily and cordially
• A professional demeanor with an ability to develop appropriate relationships with parents, staff, and community
• A healthy level of self-confidence combined with Biblical humility
• Ability to think strategically and to analyze complex situations
• Ability to solve problems by engaging appropriate parties in the development and implementation of solutions
• Insight into contemporary culture and the challenges facing families, youth, and classical Christian education
• Ability to extend beyond philosophy and theory to implement practical application
DUTIES AND RESPONSIBILITIES
EDUCATIONAL LEADERSHIP AND SCHOOL MANAGEMENT:
• Provide leadership to a planning process designed and intended to assure the School's readiness and ability to provide a sound, relevant, and spiritual educational experience for students
• Spearhead accreditation/affiliation efforts with the Association of Classical Christian Schools
• Be responsible for the overall operation of programs, human resources, and facilities.
• Lead the faculty in continuing educational growth and spiritual maturity as a highly respected classical Christian institution
• Oversee all administrative, academic, extracurricular, and student programs to achieve a complete classical Christian education experience
• Establish and promote goals for faculty and staff that result in every student achieving to his/her fullest academic and personal potential
• Recruit, support and retain teaching and administrative personnel whose philosophies match those of Heritage
• Develop and apply strategies to continuously improve administrative, faculty and staff professional development, salaries and benefits
• Provide the leadership and management skills necessary to maximize the efforts of teachers and students in an environment conducive to spiritual and educational enhancement, growth, and achievement
• Evaluate technology as a tool for enhancing the academic offerings
• Remain abreast of educational trends
COMMUNICATION:
• Serve as Heritage's primary spokesman
• Be committed to maintaining excellent relationships with parents, faculty, staff and students
• Maintain consistent and open communication with all school stakeholders
• Promote a warm Christ-centered atmosphere within Heritage Classical Christian Academy
• Provide strong, collaborative leadership to ensure consensus on future direction
• Show involvement in the daily life and activities of students by personally recognizing their achievements and sharing in their successes as well as their problems and concerns
ORGANIZATIONAL SETTING:
• Ensure compliance with accrediting and school membership agencies
• Establish objectives and procedures to ensure operational efficiency
• Ensure compliance with local, state, and federal agencies and guidelines
• Prepare and submit annual budget to the Board
• Collaboratively prepare monthly reports to the Board
• Adhere to all personnel policies, procedures and guidelines
• Ensure staff collaboration and cooperation with facilities management and other facility users as it relates to the physical use and maintenance of the buildings and grounds
• Develop, maintain, and update a School Safety Plan
OTHER DUTIES AND RESPONSIBILITIES:
• Serve as chief communicator between the Board, the faculty, staff, parents and community
• Implement established school policies and collaboratively review and make recommendations for change to the Board
• Keep the Board fully informed of critical needs as they affect operations
• Represent the Board in its relations with faculty, staff, students, parents, alumni, and other stakeholders
• Review and approve fundraising efforts
• Monitor, support, and guide the activities of parent volunteer groups designed to escalate parent support in identifying and supplementing the needs of Heritage.
• Maintain positive public relations
• Collaboratively establish and meet performance goals and objectives of the Board