2nd Grade Teacher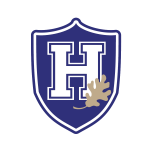 Website HOSKnights Heritage Oak School
Discipling passionate hearts and strong minds to be ALL for Christ.
20915 Schout Road,
Tehachapi,
California
93561
Position Description
Heritage Oak School is seeking a second grade teacher. Applicants should have a love for teaching children balanced with strong classroom management skills, as well as a a solid understanding of basic Bible doctrines as taught by evangelical Protestant Churches. Interested individuals must be willing to attend two training sessions in the summer (July 16-20 and August 6-9). Pastoral Reference required verifying candidate as a member in good standing with regular church attendance. Minimum education requirements: Bachelor's Degree. For questions, or to apply, please email amywalker@heritageoakschool.com.