C6/C7 English (Grammar, Writing, and Literature) Teacher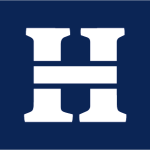 Website Heritage Preparatory School
Position Description
POSITION SUMMARY
Heritage Preparatory School seeks a talented individual to teach English (Grammar, Writing, and Literature) to Class 6 and 7 students for the 2023 – 2024 academic year.  Faculty members for these students work as a team, and students rotate from class to class. Heritage is a Pre-K through 10th-grade classical, Christian school located in midtown Atlanta, GA, that is building a high school with the first graduating class in 2025.
The hallmarks of the teaching environment at Heritage Preparatory School are excellence in academics inspired by a challenging classical curriculum with a biblical world-view; an uncluttered, disciplined atmosphere that focuses on high standards of behavior and Christian character; a partnership with supportive and involved parents, and strong collegiality and camaraderie among the faculty and staff.  Faculty members should have deep content knowledge about the class/grade they are teaching as well as being faithful Christ-followers who desire to partner with parents to shepherd the hearts of our students. Applicants should submit an employment application which can be found on the Heritage website.
Supervisor: Headmaster
Status: Full-time
Salary: Commensurate with education and experience.
Hours of Work: Standard work week
Location: Atlanta (Midtown/Ansley/Morningside), 1700 Piedmont Road, Atlanta, GA 30324
EXPERIENCE
• Two years of teaching experience preferred, with exceptions granted for outstanding candidates with demonstrated teaching gifts and call.
• Mastery of subject matters to be taught, as demonstrated by references, education, and achievements.
PERSONAL CHARACTERISTICS:
• A credible profession of repentance and faith in Jesus Christ, commitment to a life of faith.
• Godly character (pastoral and other character references may be requested).
• Knowledge of Scripture and the ability to apply Biblical truth in interactions with students.
• Ability to articulate a biblical worldview and integrate that worldview into all subject matters.
• Understanding of and alignment with the mission, philosophy, and pedagogy of Heritage Preparatory School.
• A genuine love for children and a desire to nurture them in their academic growth and spiritual development.