Head of School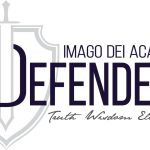 Website Imago Dei Academy
Position Description
Think you're a great fit for this role? Become a candidate below.
https://www.vanderbloemen.com/job/imago-dei-academy-head-of-school
Imago Dei Academy
Snapshot
Accredited: National Association of Private Schools
Affiliation: Association of Classical Christian Schools
Enrollment:  168
Location: Alamogordo, NM
The Role: Head of School
Appointment Year: 2024 -2025
Meet Imago Dei Academy:
Imago Dei Academy (IDA) is an independent, non-denominational, board- administered classical Christian School. Imago Dei Academy began in 2008 as the vision of a small group of teachers and parents who were passionately dedicated to Christian education. Their vision grew into the reality of Imago Dei Academy, a school committed to partnering with parents, and dedicated to providing an excellent education – a classical Christian education – to the families of the Tularosa Basin. Students are encouraged to love learning, think clearly, communicate eloquently, and engage in a lifelong pursuit of wisdom.
Education at IDA is intended to be inherently different in philosophy and content than that offered in the public schools. IDA strives to operate as a servant to the family under the assumption that the education of young people is the responsibility of parents and the immediate family rather than the responsibility of the state. IDA provides a Biblically based curriculum and teaches all subjects as parts of an integrated whole with the Scriptures at the center.
Vision
Discipling life-long learners to boldly transform culture for Christ.
The vision of IDA is focused on the "why "of the school. Imago Dei has a larger opportunity to transform culture if the school commits to high quality, discipleship infused, classical education focused on the spiritual transformation of students, staff, and parents.
Mission
Partnering with God's families, equipping them with truth, through relational Gospel filtered academic excellence. Using the classical model, we intentionally mentor the next generation to lead and serve, with God's heart.
The Mission of IDA focuses at a high level on the  "How" (Classical Education) and on the "What" (educating children of fellow Christian families ). Our mission affirms the school's existing dedication to the classical model, alignment to the Gospel, and a commitment to academic excellence. It amplifies the relational aspect of Christianity. We wish to partner and associate with like-minded people who will help us disciple children who will love learning and go on to positively influence society through their faith in Jesus.
About the Head of School:
Imago Dei Academy is seeking its next Head of School. The Head of School will lead the school, creating an environment whereby Christ is first in all we do and faith and discipleship of students is fully integrated with academic development. They will create a culture that naturally and readily accepts that academic development is a subset of discipleship and that developing students spiritually is as important as developing them academically. The Head of School's main focus is the development and realization of Vision and Mission for IDA in partnership with the Board of Directors. The Head of School will focus on transforming IDA's culture into an integrated Discipleship Based Education environment, ensuring students reach their full personal academic potential and develop a close personal relationship with Christ. The Head of School will direct and manage the affairs of IDA, including but not limited to: business affairs, financial affairs, educational affairs, and public affairs.
The Head of School Responsibilities Include: 
Support and align performance of position with the Vision and Mission of the school.
Adhere to and behave in a manner consistent with the Statement of Faith.
Help create a culture and environment where students accept God's gift of salvation and help them grow in their faith through your witness and Christian role modeling.
Interacts with the Board of Directors, staff, parents, suppliers of goods and services, business associates and the public at large in a manner that is consistent with the Mission of IDA.
Implements the Board of Directors' Vision and Mission for IDA and sets the direction for the short and long term.
Provides a working environment that is reflective of the character of Christ in all its ways, where there is mutual respect and consideration for all employees.
Ensures that IDA is fiscally managed in a fashion that will ensure its financial integrity and management in ways consistent with the objectives of the Board of Directors.
Fairly compensates employees in salaries and benefits to maintain business integrity and Christian testimony.
Ensures that the Board of Directors is properly informed and supported in its effort to provide Vision and general direction for the benefit of the school.
Ensures appropriate collaboration with the Board.
Ensures adequate protection of assets through adequate insurance coverage, security systems and proper maintenance programs.
Develops personnel to ensure that there is adequate support to achieve the Vision and Mission of IDA in the event of loss of key personnel.
Ensures development of excellent academic programs and discipleship initiatives that will meet or exceed the standards established by the industry.
Promotes a multi-denominational emphasis, ensuring that all evangelical Christian denominations can be comfortable and safe participants.
Ensures that IDA is a discipleship school where Christian families enroll their children with assurance that Christian principles are demonstrated and expected.
Develops the budget for approval by the Board, and subsequent management of spending to ensure that sound fiscal management governs.
Supports the long-term financial sustainability of IDA through promoting fundraisers; helping build the number of repeating and one-time donors; and actively working on finding and securing appropriate grants.
Forms direction, policy, and procedures for the daily operation of IDA within the policies established by the Board. This includes delegation of this authority to other personnel within their areas of responsibility.
Execute organizational changes as required, including the assignment of duties, in accordance with sound operational principles.
Approve employment and issue employment contracts to employees or prospective employees.
Approve expenditures within the limits established by the Board.
Authorize maintenance and improvement of the facilities within limits established by the Board.
Direct and approve all activities not specifically limited by the Board.
This role description is intended to represent key areas of responsibilities; specific assignments may vary from time to time, and other duties may be assigned.
What You Bring: 
– Bachelor's degree required.
– Strong leadership ability.
– Proven track record of success in management roles.
– Confident, driven and dynamic leader.
– Entrepreneurial mindset with the ability to identify and seize opportunities.
– Superior verbal and written communication skills, and excellent interpersonal skills.
– Evidence of the practice of a high-level of innovation and creativity.
Personal Characteristics
In order to successfully respond to the challenges of the role, the Head of School will be a highly motivated individual with excellent management and interpersonal skills and should represent as many as possible of the below mentioned characteristics (both personal and professional experience):
– Be a devoted follower of Jesus Christ, demonstrating Christ-Like character and the Fruits of the Spirit.
– Strong understanding of the IDA organization and a belief and passion for its mission and vision.
– An inspirational leader able to motivate staff to achieve objectives, operate with integrity and aspire to develop an authentic Christ-like environment.
– Proven ability to develop and manage a senior leadership team.
– Proven ability to plan, initiate and complete projects on a timely basis, multitasking and prioritizing work, goal oriented.
– A team player.
– A strong understanding of business requirement gathering and delivery of solutions that meet defined needs of internal and external customers.
– Ability to prepare and manage operations, capital and development budgets.
– Strong relationship building skills, experience in development or a high level executive team is considered an asset.
– Ability to work flexible hours.
– Engaging, friendly personality with a confident, outgoing and positive attitude.
– Innovative and creative thinker, able to inspire others and encourage them in new pursuits.
What it's Like to Live in Alamogordo, NM: 
Alamogordo offers a unique blend of natural beauty and a welcoming community, making it a fantastic place to call home. Nestled in the Tularosa Basin and surrounded by the picturesque Sacramento Mountains, Alamogordo boasts stunning landscapes that are a haven for outdoor enthusiasts. Residents here have easy access to the Lincoln National Forest, covering three mountain ranges, 1.1 million acres and elevations ranging from 4,000 to 11,500 feet with five life zones from Chihuahuan desert to subalpine forest.  Also nearby is White Sands National Park, where the gleaming white gypsum dunes stretch as far as the eye can see, creating a surreal and captivating environment. Whether it's hiking, picnicking, or simply taking in the breathtaking sunset views, the recreational opportunities in Alamogordo are abundant, making it an ideal destination for those who love the outdoors.
Beyond its natural wonders, Alamogordo is known for its friendly and close-knit community. Residents often describe the city as a place where neighbors know each other by name and are always willing to lend a helping hand. Alamogordo is located near the junction of three very significant military installations: the Air Force's Holloman AFB (7 miles west), the Army's White Sands Missile Range (WSMR) (7 miles west to its eastern boundary) and the Army's McGreggor Range (10 miles south to its northern boundary). Its unique location presents job opportunities that are simply not available in your typical military town. The F-16 and MQ-9 training mission at Holloman along with the Test Development nature of a large Holloman tenant organization and all of WSMR, result in a very large number of Alamogordo residents working as government civil servants or military contractors in leading-edge high-technology military programs. Alamogordo has twice the percentage of military veterans than the state of New Mexico and three times the national average. Therefore, a very large percentage of Alamogordo residents are either directly or indirectly associated with the US military. This relationship is the reason behind the vast majority of Alamogordo residents supporting and loving the United States of America!
The city's strong sense of community is reflected in its vibrant local culture, with events like the annual Balloon Invitational and the Alameda Park Zoo providing fun opportunities for residents to come together and celebrate. Additionally, Alamogordo offers a low cost of living compared to many other places in the United States, making it an attractive option for those seeking an affordable yet fulfilling lifestyle. With its natural beauty, strong community bonds, and affordability, Alamogordo is undoubtedly a wonderful place to put down roots and call home.
Process & Timeline
Interested candidates should begin the process through the link provided in the job posting.
Priority will be given to materials submitted prior to November 30th, 2023, however, candidates will be reviewed until the position is filled.
Imago Dei Academy would like to name their next Head of School by February of 2024.
Think you're a great fit for this role? Become a candidate below.
https://www.vanderbloemen.com/job/imago-dei-academy-head-of-school