Headmaster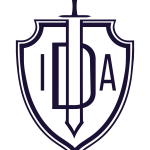 Website Imago Dei Academy
Alamogordo, NM
3601 N. Scenic Ave,
Alamogordo,
New Mexico
88310
Position Description
The board of directors of Imago Dei Academy (IDA), a growing kindergarten through 12th grade classical Christian school in Alamogordo, New Mexico, is seeking a Headmaster for the 2023-2024 school year. We desire an individual who has a deep love for the LORD, as well as a passion and commitment to classical Christian education and the Biblical worldview. The Headmaster at IDA is the designated leader of the senior leadership team who in partnership with other team members implements the educational program with a goal of disciplining students who are equipped with truth to become lifelong learners who boldly transform culture through Christ and serve with God's heart.
IDA was founded in 2008 by a group of committed Christian parents, and since its founding, the school has consistently grown in numbers and its Kingdom impact in the community. The school purchased its own campus in 2019 which includes classrooms, a science lab, a gymnasium/auditorium, and outdoor playgrounds.
The Head of School position is open and available now for the right candidate. Interested candidates should review the attached job description and duties, and qualifications, and the school website at https://www.imagodei.academy/. Please send your resume and cover letter to IDA Board of Directors at [email protected].
The official job description and duties, and professional qualifications for this position can be accessed here.
Spiritual Qualifications
Public profession of faith in Jesus Christ.
A lifestyle that reflects maturity and intimacy with God.
Spiritually vibrant Christian displaying Christ-centered servant leadership that integrates faith and work in a spirit of humility.
A desire to support and encourage faculty and staff in their own Christian leadership capabilities.
Active member in a local church body.
Professional Qualifications
Bachelor's degree, Master's degree is preferred.
Minimum 2 years of experience in senior management position or demonstrated leadership abilities.
Experience in classical Christian school administration desirable, but not required.
Confident, dynamic leader with the ability to create a team environment and supportive work environment, as well as the ability to mentor other leaders and staff.
Proven track record of success in management roles.
Entrepreneurial mindset with the ability to identify and seize opportunities.
Ability to think strategically.
Superior verbal and written communication skills, and excellent interpersonal skills
Evidence of the practice of a high-level of innovation and creativity.
Personal and General Qualifications
Enthusiasm for, appreciation of, and commitment to the school's mission.
A professional demeanor with an ability to develop appropriate relationships with parents, staff, and community.
Insight into contemporary culture and the challenges facing families, youth, and classical Christian education.