Grammar School Teacher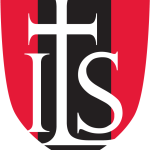 Website Immanuel Lutheran School, Alexandria
The mission of Immanuel Lutheran School is to nurture the minds, hearts, and bodies of students in grades Jr. Kindergarten through Eight with classical education and Lutheran
109 Belleaire Rd. Immanuel Lutheran School,
Alexandria,
Virginia
22301
Position Description
Immanuel Lutheran School in Alexandria, VA is seeking grammar level teachers for the 2023-2024 school year.
Educators at ILS are noted for the ways they have been cultivated by the liberal arts and Lutheran catechesis.  These two cultivating forces have shaped their souls, mind and character so that they are fully-developed educators characterized by a Christian humanitas that is captivating and contagious.  They continually pursue truth, goodness, and beauty, and recognize these as gifts from God.  Students love them and naturally want to emulate them.