Music Teacher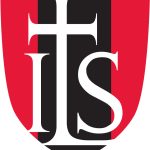 Website https://twitter.com/ILSAlexandria Immanuel Lutheran School, Alexandria
109 Belleaire Rd. Immanuel Lutheran School,
Alexandria,
Virginia
22301
Position Description
Immanuel's Music Teacher will implement a robust music curriculum for students in Jr. K – grade 8, rooted in classical methodology with an emphasis on choral music, in keeping with the rich musical heritage of the Lutheran church. Essential elements of the ILS music program include an exposure to Truth, Goodness and Beauty through music – a reflection of our theology and worship in the context of ILS pedagogical principles. The program is grounded in singing the faith, the church's song – using hymns and liturgy as the primary canon, along with giving students a strong foundation in music theory and music appreciation through active and engaged participation.