Assistant Headmaster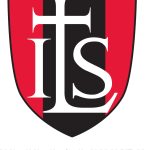 Website ilsalexandria Immanuel Lutheran School
Alexandria,
Virginia
22301
Position Description
Immanuel Lutheran School is hiring a full-time Assistant Headmaster. Interested candidates are encouraged to submit a cover letter and CV to [email protected].
Educators at Immanuel Lutheran School are noted for the ways they have been cultivated by the liberal arts and Lutheran catechesis.  These two cultivating forces have shaped their souls, mind and character so that they are fully-developed educators characterized by a Christian humanitas that is captivating and contagious.  They continually pursue truth, goodness, and beauty, and recognize these as gifts from God.  Students love them and naturally want to emulate them.
* ILS educators display training in the liberal arts and are always learning.
* ILS educators are superb pedagogues.
* ILS educators display wisdom, eloquence and virtue.
* ILS educators are models and mentors.
* ILS educators are faithful Christians who love and study the doctrine of the Lutheran Church-Missouri Synod.
* ILS educators are colleagues and love being so.
* ILS educators are professionals.