Interim Headmaster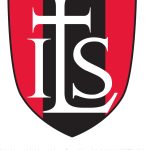 Website Immanuel Lutheran School
109 Belleaire Road,
Alexandria,
Virginia
22301
Position Description
Immanuel Lutheran School (ILS), the nation's premier LCMS Classical Christian Education school for Junior Kindergarten to 8th Grade, is seeking an Interim Headmaster for the 2023/2024 Academic school year. ILS is fully accredited and recognized as a 2023 Exemplary School by the Consortium for Classical Lutheran Education. ILS is a member of the Association of Classical Christian Schools (ACCS) and faculty are actively engaged in the work of the Society for Classical Learning (SCL). The school currently serves 206 students with a dedicated staff of more than 20 teachers and administrators.
Immanuel Lutheran Church & School expects its Headmaster to exemplify a commitment to pursuing God's gifts of Truth, Goodness, and Beauty as the telos of a classical Christian education. Ideal candidates for the Interim Headmaster will have a related Bachelor's degree, familiarity with private, faith-based education, 10+ years of relevant pedagogical or administrative experience, staff management experience, budgeting and accreditation familiarity. Active membership in a LCMS Church and a related education Master's degree are strongly preferred.
Professional expectations for the position of Interim Headmaster include:
Sets the intellectual tone of the institution and ensures the adherence to both Lutheran Theology and classical education model.
Oversees student and family relations, including supervising student recruitment, admissions, and enrollment.
Ensures the campus work environment is Christ-centered, nurturing, wholesome and loving.
Serves as the educational advisor to the school board and liaison between the school board and staff
Monitors compliance with relevant laws and regulations related to schools
Ensures the atmosphere is structured and appropriate policies are in place to provide the staff, students and volunteers with an environment in which they can operate efficiently, effectively, and productively.
Prepares, manages, and executes the annual budget