Headmaster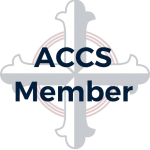 Website Immanuel Lutheran School
Position Description
Immanuel Lutheran School
Alexandria, VA
Headmaster
Immanuel Lutheran School, a mission of Immanuel Evangelical-Lutheran Church in Alexandria, VA, is a Classical Lutheran school with a liberal arts curriculum for Junior Kindergarten through 8th grade.  Immanuel is a Christ-centered community in which each student is challenged to  excel by cultivating a love for lifelong learning.  The importance of family and the partnership of all members of the Immanuel community are key elements in each child's success.
Immanuel offers a distinctively Lutheran approach to Christian education and a return to excellence in teaching and curriculum, along with high expectations.  Our students enjoy an accelerated curriculum, small class sizes, Lutheran catechesis, and Christian character formation based on the aims of Classical education—wisdom, virtue, and eloquence.
Our Classical approach has yielded a strong curriculum and full enrollment.  The congregation's strong support of the school's mission is evident in the beautiful renovation of the school building, completed in 2016. With this thriving institution, the School Board is considering a long-term plan that may include adding a high school.  Immanuel has launched a Headmaster search to find a suitable candidate to lead its school with joy in maintaining the school's strength, pushing the school to pursue even greater excellence, and possibly pursuing the addition of a high school.
Responsibilities
Reporting to the School Board and the Senior Pastor, who serves as Superintendent of the School, the Headmaster is responsible for administering the school by implementing the policies adopted by the School Board.  The Headmaster will have overall responsibility for academic quality and institutional strength.  The Headmaster will work effectively with the School Board and the Senior Pastor.  Specific duties include:
Curriculum and Instruction
Strengthening and bolstering Classical Lutheran education through reading, publishing, graduate studies, conferences, and collaboration with other Headmasters and educators.
Leading faculty in orientation, training, evaluation, and daily supervision, including regular staff meetings to ensure full implementation of a Classical Lutheran program.
Overseeing school curriculum, which includes monitoring how the curriculum is implemented, researching and recommending improvements, documenting curriculum guides and accreditation requirements, and proposing any significant curriculum changes for School Board approval.
Mentoring teachers in curriculum and instructional best practices.
Administering policy for classification, promotion, and retention of students in the school.
Implementing the annual school testing programs, interpreting resulting data for staff and parents, and following trends in that data for the School Board.
Personnel
·         Pursuing opportunities for professional development and encouraging faculty and staff to do the same.
Recruiting teacher and staff candidates and collaborating with the School Board to help it recommend the hiring of teachers to the Church Council and, when appropriate, working with a call committee to recommend the calling of a teacher by the Congregation.
Recruiting and supervising a pool of competent substitute teachers and volunteers.
Observing and evaluating teachers and staff members using formal and informal evaluation and reporting procedures.
Reviewing school policy manuals for staff and proposing any needed changes to the School Board.
Organizing periodic faculty/staff meetings and communicating openly and transparently with the staff.
Student and Family Relations
Recognizing the role of parents as primarily responsible under God for their children's education and supporting them in that task.
Supervising student recruitment, admissions, and enrollment.
Overseeing school-wide   discipline.
Supervising the preparation and distribution of weekly parent newsletters and other communications.
Coordinating activities with the Immanuel Parent Teacher League.
Faithfully implementing policies set forth in current school policy manuals for parents and students and recommending changes to the School Board, as necessary.
Assisting with high school application process for ILS students.
Holding special events to recognize student achievement and attending school-sponsored activities.
Encouraging communications and remaining accessible to the school community.
Facilitating school trips and eighth grade graduation ceremonies.
Spiritual Example
Organizing and coordinating, in conjunction with pastoral staff, the school chapel programs and staff devotional times.
Leading the staff, students, and school families to a deeper spiritual commitment by example and teaching.
Maintaining high standards of ethics, honesty, and integrity in all personal and professional matters.
Ensuring that the campus culture is Christ-centered, nurturing, wholesome, and loving.
Governance
Serving as educational advisor to the School Board by providing information and counsel on the school's educational challenges and successes.
Serving as liaison between the School Board and personnel, working toward a high degree of understanding, transparency, and respect between the staff and the School Board.
Contributing to the School Board's long-range strategic plan for the school and faithfully implementing that plan.
Providing a monthly report to the School Board and the Church Council.
Serving as school liaison with the broader church community.
Obtaining and maintaining school accreditation.
Proposing changes or additions to the school's policies.
Supporting and implementing School Board decisions.
Giving input to committees and special working groups as required.
Building Management and School Operations
Providing the school with appropriate rules, structure, and procedures under which staff, students, and volunteers can function efficiently, effectively, and productively.
Monitoring compliance with relevant laws and regulations that apply to schools, and filing all legal and regulatory documents in a timely manner.
Aiding the Church Budget Committee, as appropriate, in preparing the annual Church and School budget, as well as aiding the School Board in fulfilling its responsibility to manage the financial interests of the school.
Directing the intake and spending of all monies and keeping accurate financial records (subject to School Board approval).
Safeguarding all confidential information as required by law and the school's code of ethics.
Understanding school's emergency plan and being prepared to evaluate and make decisions during a crisis, including managing drills.
Measures of Performance
The Senior Pastor, the Chairman of the School Board, and a member of the Board of Deacons, with input from the School Board, are responsible for reviewing the Headmaster annually.  The Headmaster will be evaluated on his ability to satisfactorily meet the described responsibilities and fulfill  the annual priorities set by the School Board, and any goals he has set for himself.
Qualifications
·         Headmaster should be a member in good standing of the Lutheran Church-Missouri Synod and be able to articulate this faith clearly.
·         Headmaster must be eligible for a call in the Lutheran Church-Missouri Synod.  Such a person has either graduated from a synodical college following a synodically prescribed course of study or completed a course of study making him eligible for a colloquy.
·         Headmaster must have significant professional experience and expertise in Lutheran classical education and demonstrate the leadership qualities necessary to execute the responsibilities outlined here.
·         Headmaster must have a thorough understanding of classical methodology and be able to present the school's philosophy to others with eloquence.