Rhetoric Math Teacher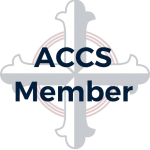 Website Innova Academy
Shaping Hearts and Minds
415 Pickering Crescent,
Newmarket, Ontario, Canada,
Position Description
Innova Academy, an actively growing, K-12 classical Christian school in Newmarket, Ontario, Canada, is looking for a full-time, experienced, rhetoric math teacher.
The main pillars of what makes an Innova teacher exceptional include:
– Evidence of a passion for the Lord and a growing, active relationship with Him
– A deep love and advocacy for students and the shaping of their hearts and minds
– An appetite for ongoing learning and potential professional development in classical, Christian education
– A desire to practice community building among staff and the broader school family
– An expertise in and meaningful transfer of personal knowledge and skill
If interested, please consider our statement of faith and mission at innovaacademy.ca.
Note: Applicants must be able to work in Canada.
Please send a letter of interest and resume to Monica Whatley