Director of Business & Operations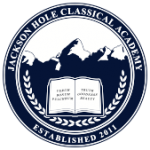 Website Jackson Hole Classical Academy
2500 South Park Loop Road,
Jackson,
Wyoming
83001
Position Description
This position offers the unique challenge and opportunity of non-profit accounting, budgetary oversight of multiple entities, coordination of the policies and activities of the HR Department, and implementation of the organizations mission and talent strategy. With a Board of Directors, team of faculty and staff, and student body drawn from all across the nation, Jackson Hole Classical Academy offers both a close-knit community and an enterprising, energetic workplace.
Responsibilities
Lead the budgeting and forecasting process to ensure accurate financial information is available to the Executive Team and Board of Directors
Perform accounting tasks within QuickBooks Online including payroll, accounts payable, and accounts receivable
Oversee budgeting and accounts receivable for construction of new campus
Manage IRS 990 tax filings for a non-profit with an external CPA firm
Oversee the Accounting and Procurement Coordinator
Manage tuition payments, donations, and other receivables using Blackbaud's Tuition Management & Raisers Edge
Establish and maintain H.R. best practices and record keeping for employee files, onboarding and off-boarding, and training
Manage employee benefit plans including health insurance, retirement plans, and supplemental insurance
Maintain and advise on all legal compliance including insurance, workers compensation, and other personnel training requirements
Qualities
Ideal candidates for this position should be enthusiastic, versatile, detail-oriented, independent, and have the ability to:
Interact with students, families, community members, and colleagues with humility and kindness
Maintain and foster effective relationships with the parents and guardians of students, vendors, the Executive Team, and Board of Directors
Deliver accurate, high-quality work in a timely manner
Structure own workday, create and manage deadlines, and respond positively in a fast-paced environment
Problem-solve and think forward
Communicate financial information to the Executive Team and Board
Minimum Qualifications for this Director Position
Bachelor's degree in business, accounting, or finance, or equivalent experience
Proficiency in QuickBooks Online, Microsoft Office Suite
Familiarity with Blackbaud's software suite is recommended but not required
3-5 years experience running or managing an accounting department
JH Classical Academy's mission is to "To cultivate within our students the wisdom and virtue necessary to discover and fulfill their God-given potential and contribute to a flourishing and free society." The high expectations and specialized instruction provided to students are reflected in the opportunities for personal and professional growth afforded to faculty and staff, as well.
Seated in the heart of Jackson Hole, Wyoming, JH Classical Academy provides the rare opportunity to live at the gateway to both Grand Teton and Yellowstone National Parks. Within the workplace, JH Classical Academy attracts innovative and passionate teachers and students who seek to renew American education via a return to Western classics and Christian heritage.
If you would like to be considered for this position, please submit a cover letter, resume, and Initial Inquiry: Staff form to [email protected]. This position is open for the 2022–23 school year.