Operations Manager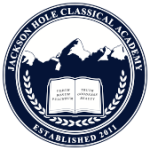 Website Jackson Hole Classical Academy
2500 S Park Loop Road,
Jackson,
Wyoming
83001
Position Description
Jackson Hole Classical Academy seeks an Operations Manager
Reporting to the Director of Finance & Operations, the Operations Manager will lead and facilitate operational growth through new construction design and planning processes, as well as maintain the current buildings, grounds, and food service with an Operations Team.  The Operations Manager will provide a safe, productive, and joyful work and learning environment through proactive processes, management, and communication.
Responsibilities include, but are not limited to:
·      Direct, supervise, train, and evaluate the Facility & Grounds Manager, Academy Chef, and Kitchen & Maintenance Manager, or the Operations Team.
·      Schedule and supervise maintenance workers or external contractors engaged in building and grounds upkeep and repair, (electricians, plumbers, excavators, roofers, painters, landscapers, etc.).
·      Develop and monitor department budget; order equipment and supplies and monitor inventory; make requests for capital outlay expenditures as needed.
·      Develop, implement, and supervise preventative maintenance and renovation programs for buildings, grounds, mechanical and electrical, utility, and safety and security systems.
·      Oversee Information Technology systems, maintenance, upgrades, and training.
·      Review annual insurance policies and revise operational policies for the organization.
·      Serve as administrator responsible for facility safety and meeting physical ADA compliance standards, work closely with staff and state officials to meet requirements.
·      Coordinate and work with the Owner's Representative for ongoing planning, design, and construction of athletic fields and a new school building.
·      Prepare specifications for physical plant projects; estimate costs of equipment, materials, labor, and supplies; prepare bid specifications for projects, equipment, and contracted services; oversee site and building projects performed by outside contractors.
·      Develop specifications for cost-effective campus energy management systems; supervise the operations, maintenance and repair of such systems.
·      Ensure the proper disposal of hazardous and controlled wastes in compliance with regulations and guidelines; work directly with outside agencies such as OSHA, MIOSHA, and local and state health departments as required.
·      Evaluate the need for and arranges physical plant training sessions (bloodborne pathogens, OSHA, MSDS, and other job-related training) both in-house and off campus.
·      Oversee fleet vehicles maintenance and shipping/receiving activities.
·      Contribute to strategic planning by evaluating and projecting future facility needs and proposing options to achieve them
The curriculum at JH Classical Academy is in the classical liberal arts tradition. The Academy believes that each student is created in the image and likeness of God and that the pursuit of truth always begins with a sense of wonder. As educators, we seek "to cultivate within our students the wisdom and virtue necessary to discover and fulfill their God-given potential and contribute to a flourishing and free society."
Jackson Hole, gateway to both Grand Teton National Park and Yellowstone National Park, is visually stunning and offers an unsurpassed quality of life. Weekend and summer recreation opportunities abound. The attractiveness of Jackson makes housing difficult to find, so the Academy assists in that search.
If you would like to be considered for this position, please submit a cover letter, resume, and Initial Inquiry: Staff form to [email protected]. This position is open immediately