Math Teacher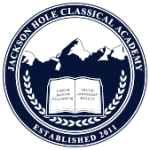 Website Jackson Hole Classical Academy
2500 S Park Loop Road,
Jackson,
Wyoming
83001
Position Description
Jackson Hole Classical Academy seeks a math teacher able to teach a variety of grade levels. The ideal candidate can teach both high-school and middle-school classes. As a young, growing institution, we seek candidates who are committed to using their talents to help establish our school. As a school dedicated to Christian, classical liberal arts education, we seek a candidate who understands our mission and is committed to furthering this mission through excellent math instruction.
An ideal Math candidate will have the following skills, credentials, and expertise:
·      Mastery of age-appropriate pedagogical techniques
·      Understanding of the aims, spirit, and methods of classical education
·      Strong classroom management skills
·      A desire and ability to cultivate strong, collaborative relationships with colleagues, students, and families
·      Familiarity with Singapore Math is preferred.
The curriculum at JH Classical Academy is in the classical liberal arts tradition. The Academy believes that each student is created in the image and likeness of God and that the pursuit of truth always begins with a sense of wonder. As educators, we seek "to cultivate within our students the wisdom and virtue necessary to discover and fulfill their God-given potential and contribute to a flourishing and free society."
Jackson Hole, gateway to both Grand Teton National Park and Yellowstone National Park, offers unparalleled scenic beauty. Weekend and summer recreation opportunities abound. The attractiveness of Jackson makes housing difficult to find, so the Academy assists in that search.
If you would like to be considered for the Math and Science Teacher position, please submit a cover letter, resume, and Initial Inquiry: Faculty form to [email protected]. This position is open for the 2023–24 school year.