Student Support Coordinator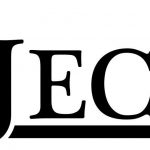 Website Jonathan Edwards Classical Academy
4479 Jackson Rd,
Whites Creek,
Tennessee
37189-9201
Position Description
DUTIES AND RESPONSIBILITIES:
A successful SSC will collaborate and support teachers to help identify best practices on how to deliver accommodations. They must use research-based methods that focus specifically on student needs while maintaining documentation of continuous monitoring of student performance and progress. This role will be a key member of the Student Support Team and will participates in meetings with teachers, administration, and families to discuss student placement and progress. This position must meet weekly with the Director of Student Support, attend K-12 faculty meetings, and join scheduled professional development days. It is imperative that this position attend parent/teacher conferences at the request of grade-level teacher as well as evaluation meetings with organizations outside of JECA at the request of parents. They must be able to help educate teachers at JECA regarding dyslexia, ADHD, language disorders, executive functioning, autism, anxiety/depression, and other learning differences that may arise.
The ideal candidate to help with the solid foundation of our Student Support Services will be a continuous learner who embraces the ethos of the Classical, Christian model of education. Employees are expected to exhibit consistently love, joy, peace, and spiritual maturity before students and the rest of the school. They are expected to model the virtue of a classical student by exhibiting a love for learning and reading.  They should foster a collegial spirit and collaboration with other employees to maximize interdependence, strength, and cohesive partnership under the authority of the mission of the school is critically important.
A SUCCESSFUL JECA TEACHER WILL POSSESS:
●       A Bachelor's degree at minimum
●       A clear understanding of JECA's mission and pedagogy (previous employment in classical education appreciated but not required)
●       A demonstrated competency in their field and an excellent ability to communicate (verbal and written)
●       The ability to work directly with and promote interdependence on team; strong interpersonal skills
●       The skills to navigate through basic computer applications for parent communication & communicate accurately and clearly with teachers, parents, and administrators
●       An adherence to the spirit of the Family Rights and Privacy Act of 1983 as it pertains to confidential student information
ROLE MODEL STANDARDS
All employees at JECA will be Christian believers in good standing in their churches and whose fundamental beliefs are consistent with the JECA Doctrinal Statement. He/she will give evidence of trusting Jesus Christ alone as Lord and Savior. He/she will demonstrate a conviction that God has called them to a Christian school teaching ministry. He/she will demonstrate spiritual maturity, a teachable spirit, and have a clear conscience before God and man. JECA employees should manifest by precept and example the highest Christian virtue and personal decorum, serving as a role model both in and out of school to students and as an example to parents and fellow employees in judgment, respect, and Christian living.