Upper School Math Teacher (remotely or in person)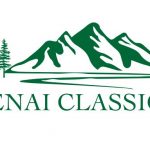 Website Kenai Classical
Position Description
Kenai Classical is seeking a part-time mathematics teacher with experience in Algebra 2, Precalculus, and/or Calculus. Kenai Classical desires that all our teachers are passionate about teaching as a means of training up students to know and love Jesus Christ. We believe that education is discipleship, a shaping of what each student loves for the glory of the Lord. A student will have his/her faith established and strengthened through a Biblical understanding of all disciplines. A successful upper school teacher will recognize the challenges students face during these transition years, play to their strengths, challenge them in virtue, and inspire them to thrive. He or she will work collaboratively with other faculty members and be committed to clear communication with students, parents, faculty, and staff.
A qualified teacher will be capable of teaching Algebra II, Pre-Calculus, and/or AP Calculus with appropriate technology integration.
Although we would be happy to have an in-person teacher, we anticipate that this position will be filled by a remote teacher who is skilled with delivering instruction via Zoom.
Primary Responsibilities 
Prepare weekly lesson plans, available for review by administrator
Maintain classroom management conducive to learning
Actively ensure academic growth in every student by utilizing a variety of instructional techniques
Inform Director and parents of student's academic or behavioral difficulties, work together as a team to plan and implement success strategies
Keep accurate attendance records
Complete grade reports for each student in a timely manner using school guidelines
Keep accurate and detailed records of each student's progress to substantiate reports
Arrange and direct field trips as appropriate
Participate in collaborative evaluation processes
Collaborate with faculty and administration to develop and coordinate specific plans for implementing school curriculum and policy
Increase professional knowledge by participating in professional development opportunities
Dress in a professional manner
Keep classroom neat and pleasant in appearance
Critical Performance Competencies
Positively support of the school's policies and practices
Work collaboratively in a professional organization
Communicate with others in a Truthful, positive, and purposeful manner
Use strong written and oral communication skills to transfer thoughts and express ideas
Display flexibility and adaptability in dealing with new, different, or changing requirements
Maintain confidentiality and security of information.
Hold self and others accountable to accomplish results
Effectively handle multiple concurrent tasks
Develop proficiency in school's online learning management system
Adhere to biblical standards in all areas of conduct
Job Requirements
A minimum of a Bachelor's degree
A degree in the specific content area and/or a teaching credential preferred
Familiarity with classical methodology and Christian Worldview integration preferred
Please contact Matthew Metcalf at [email protected] for more information. We look forward to hearing from you!