Latin Teacher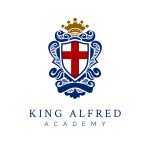 Website King Alfred Academy
1373 Lobsinger Line,
Waterloo,
N2J4G8
Position Description
King Alfred Academy is accepting applications for a Full-Time Latin Teacher. (Part-Time is also available)
We are seeking:
Biblically minded teachers that have an established Christian worldview.
Teachers who have a desire to pass on a love of learning while cultivating both order and joy in their classroom.
Teachers that are lifelong learners as they emulate what we long to see in our students.
Teachers who are excited about using their skills to help continue to establish a new school that has the opportunity to impact not just the current generation but generations to come.
A working knowledge/fluency of Latin is required. Knowledge of other languages is an asset.
This position is for teaching Latin to 3rd to 10th grades. King Alfred Academy is only in our third year so many students are very new to Latin. Successful candidate will have the opportunity to help develop the Latin program.
Applications can be submitted electronically to [email protected], or mailed to King Alfred Academy, attention Randy Frey, 1373 Lobsinger Line, Waterloo, ON, N2J 4G8.
Our employment process is as follows:
1. Submit a resume complete with a cover letter. The cover letter is to introduce yourself and why you would like to teach at King Alfred Academy. Please keep the cover letter to one page.
2. Download, fill out and submit an application found at www.kingalfred.ca/about/employment3. Applications that align most closely with our school's needs/culture will be contacted for an interview.
a. Applicants will be required to sign King Alfred Academy's Doctrinal Statement and Statement of Core Family Values which are found in the handbook.