Grammar School Teacher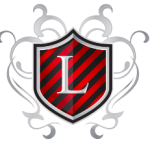 Website Legacy Academy
Position Description
Legacy Academy Grammar School Teacher Job Description:
This job description is not intended to be a complete delineation of all the possible responsibilities of a Legacy Academy teacher. Rather, it is a general description of the basic tasks a grammar teacher will be normally required to perform and be evaluated upon. In addition,it is expected that the teacher will comply with all applicable school policies and guidelines set in place by the Legacy Board of Education and/or the Headmaster. Basic Responsibilities of a Teacher at Legacy Academy:
Spiritual Leadership
● Consistently exhibit spiritual maturity and be a role model of Christian love, faith, truthfulness, and virtue, both in the classroom and in your personal life. ● Relate to students by loving them with the love of Christ, encouraging them to begin and/or develop a relationship with Jesus, and challenging them to love God with all their heart, mind, soul and strength. ● Ensure that your life example continually demonstrates how your Christian faith integrates with your teaching and all other aspects of your life.
Classroom Management/Environment
● Manage your class by defining responsible Christian behavior, setting clear behavioral expectations and promoting self-discipline based on Biblical principles. ● Help students learn self-discipline through an appropriate balance of encouragement, correction, and counseling. ● Ensure students have an orderly working atmosphere and comply with school policy in administration of behavioral discipline in the classroom. ● Communicate clearly to and work closely with parents to resolve any behavior issues regarding their children. Lesson Preparation and Presentation ● The teacher's lesson plans should reflect extensive preparation and the utilization of all available class time. ● Have a thorough knowledge of and interest in the subjects assigned to teach and a willingness to develop an introductory knowledge of Latin, Mythology, and Astronomy. ● Assist in the selection and development of curriculum to fulfill the distinctives of the classical Christian model. ● The teacher is expected to encourage the students to see how all subjects are interrelated, as parts of God's integrated universe.
Teaching & Student Learning
● Stay current on the best practices in education and teaching, particularly within classical Christian education, in order to promote educational excellence ● Teach students in a challenging, enthusiastic and age-appropriate manner using the classical Christian model. Stimulate and maintain the students' interest in the material. ● Evaluate each student's progress on a regular basis and communicate this progress to the student, parents, and administrators. ● Use class time well with activities that engage students' attention and have a clear academic purpose.
Professionalism
● Consistently and joyfully demonstrate pride in Legacy by the quality of your work, punctuality, speech, attitude, dress, and attention to duties. ● Serve as an advocate for classical Christian education in the Branson community. ● Take responsibility for all tasks related to the classroom, parent communication, and, to some extent, the broader school community. ● Work constructively with colleagues and administration by contributing ideas and listening to the ideas of others. Community Relations ● Communicate regularly with parents about their child's progress and needs. ● Participate actively in the community, especially in a local church community. ● Actively involve parents in the life of the school. ● Place a priority on getting to know the families well, as well as letting them know what is happening in the class.
Legacy Academy Teacher Qualifications:
● Be in agreement with and willing to uphold the Legacy Mission and Statement of Faith. ● Be active in a local church, with a substantial record of service and leadership in the body of Christ. ● Live a Christian lifestyle which demonstrates a Christian worldview in all aspects of life. ● Be passionate about educating children in a Christian environment, and about the grade/subject to be taught. ● Be willing to participate in ongoing classical Christian education professional development opportunities and committed to academic excellence. ● Be willing to work closely with parents in the education of their children. ● Bachelor's degree preferred ● Previous teaching experience is preferred but not required.
Notice of Non-Discrimination Legacy Academy is committed to providing equal opportunity in all employment practices, including but not limited to selection, hiring, promotion, transfer, and compensation to all qualified applicants and employees without regard to race, color, sex, age, national origin, citizenship status, disability, or any other protected characteristic as established by federal, state, and local law, unless it is required as a bona fide occupational qualification or a particular status protected by federal, state, or local law contradicts the deeply held religious convictions of the School.