6th Grade Teacher Part Time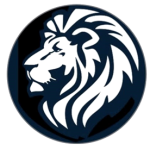 Website Legacy-Classical Legacy Classical Christian Academy
12501 Hwy 287,
Haslet,
Texas
76052
Position Description
Located in Northwest Fort Worth Texas
Part Time Teaching position: Literature, Grammar, Rhetoric, History
TTh 12 pm – 3:25 pm
Pay commensurate with educational level and experience.
Bachelor's Degree Required; Experience with teaching in a classroom setting with strong classroom management skills; Detail-oriented; Mission-focused; Organized; Punctual; Dedicated; Strong written communication skills; Ability to work well and in partnership with parents.
Position begins January 9 2023.