First Grade - University-model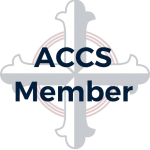 Website legacyclassical Legacy Classical Christian Academy
12501 Hwy 287,
Haslet,
Texas
76052
Position Description
Located in Northwest Fort Worth, Texas
Bachelor's Degree Required; Looking for a team player who is detail-oriented, problem-solvers, and have wisdom, initiative and creativity.
Experience teaching students – Experience managing a classroom effectively
Training begins August 3rd.
Salary is based on experience.
First day of class begins January 10, 2023.
First Grade (Reading Specialist preferred) Teacher | T-Th 8:00 am – 3:30 pm (Class starts at 8:25 am and students leave at 3:00 pm)