Kindergarten and First Grade Teacher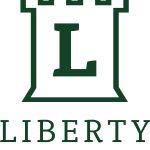 Liberty Classical School
To know God's glory and to glory in His knowledge
Position Description
Liberty Classical is a full-time private Christian school starting Fall 2023 in Lincoln, NE. We are accepting teacher applications from candidates eager to teach children the truth: that this world, and all that is in it, is Christ's. Teaching experience is preferred (in school or at home) and an education degree is not required. Familiarity with Classical curriculum is an advantage, but all candidates who are willing to learn will be considered.
Candidate Attributes
Devoted to consistent reading and study of God's word and prayer.
Excited about building, strengthening, and growing our school and eager to get involved beyond the classroom as need and opportunity arises.
Active in a local, Bible-believing church.
Loves God, loves students, and loves learning.
Responsibilities
Strive to apply the philosophy and methods of classical Christian education in students through a distinctly Christ-centered classical approach to education.
Provide an orderly teaching environment by consistently enforcing class rules and the school's discipline policies.
Demonstrate a biblical approach to their work evidenced by punctuality, cheerful and compliant attitude, attention to duties, appearance, etc., and follows the guidelines as set forth in the Staff Handbook.
Communicate thoroughly with parents to build congenial school culture and honor parental authority.
Email resume to [email protected] to apply.