Advancement Coordinator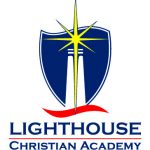 Website Lighthouse Christian Academy
931 Love Point Road,
Stevensville,
Maryland
21666
Position Description
The ideal candidate will be familiar with Classical Christian distinctives, having experience with or training in Classical teaching. Applicants must embody Christian virtue, demonstrating a personal relationship with Jesus Christ. This position requires a professional who is a mature Christian with a heart for the community of Lighthouse Christian Academy. He or she should be a person who is personable, organized, and committed to providing a caring and engaging relationship with faculty, staff, students, parents, and the community at large.
Qualifications:
Possess a mature Christian faith, displayed in godly conduct and firm in personal convictions.
Establish and maintain virtuous relationships with colleagues, students, and parents.
Be a self-starter who is able to work independently as well as collaboratively.
Support and promote the mission and vision of Lighthouse Christian Academy.
Continue learning about the Classical Christian tradition.
Skilled at copywriting and copyediting, having an eye for detail and winsome with words.
Strong interpersonal and relationship-building skills, including the ability to work collaboratively on a team and communicate effectively and respectfully with donors, board members, volunteers, staff, parents, grandparents, and alumni.
Proven ability to manage complex projects with multiple deadlines and deliverables in a timely, organized way.
Adept at juggling competing priorities. Ability to stay focused, even-tempered, and to use good judgment in stressful circumstances.
Essential Functions:
Ensure the mission of the school is clearly, consistently, and cogently communicated across all areas of the school (staff, families, inquiries, alumni, marketing, etc.).
Advance the school's mission through recruitment, retention, fundraising, parent partnership, and communication.
Serve as a member of the Executive Leadership Team.
Execute strategic objectives established in collaboration with the Head of School.
Oversee development, marketing, admission, communications, and events, including volunteers.
Manage the Advancement budget.