6-8 Science and Bible Teacher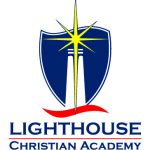 Website Lighthouse Christian Academy
931 Love Point Road,
Stevensville,
Maryland
21666
Position Description
The ideal candidate will be familiar with Classical Christian distinctives, having experience with or training in Classical teaching. Applicants must embody Christian virtue, demonstrating a personal relationship with Jesus Christ. The applicant will possess proficiency in the teaching of life, physical, and earth sciences as well as teaching surveys of the Old and New Testaments and Church History. Our science program seeks to give students a growing sense of wonder at the workings of God's creation, guiding them to be astute observers of natural phenomena and skilled practitioners of the scientific method. The candidate will organize a science fair and guide students through the steps of the Scientific Method. Moreover, all Lighthouse teachers serve as shepherds of our students, advising them on their walk with Jesus Christ.
This position requires an educator who is a mature Christian who loves teaching and shepherding children. He or she should be a person who is personable, organized, and committed to providing a caring and engaging learning environment in which students' hearts, minds, and souls are cultivated and nurtured.