Classroom Teacher, Grades 3-5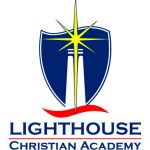 Website Lighthouse Christian Academy
931 Love Point Road,
Stevensville,
Maryland
21666
Position Description
The ideal candidate will be familiar with Classical Christian distinctives, having experience with or training in Classical teaching. Applicants must embody Christian virtue, demonstrating a personal relationship with Jesus Christ. The 3rd through 5th grade teacher provides classroom instruction to students across a variety of subjects with a strong emphasis on math and language arts, and guides students through the routines, procedures, classes, and tasks of the school day.This position requires an educator who is a mature Christian who loves teaching and shepherding children. He or she should be a person who is personable, organized, and committed to providing a caring and engaging learning environment in which students' hearts, minds, and souls are cultivated and nurtured.
Qualifications:
● Possess a mature Christian faith, displayed in godly conduct and firm in personal
convictions.
● Establish and maintain virtuous relationships with colleagues, students, and parents.
● Lead students with clear and kind authority.
● Support and promote the mission and vision of Lighthouse Christian Academy.
● Demonstrate pedagogical and organizational competence.
● Continue learning about the Classical Christian tradition and their own teaching field.