Upper School Humanities Teacher, Grades 6-8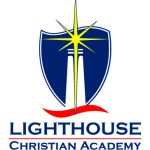 Website Lighthouse Christian Academy
931 Love Point Road,
Stevensville,
Maryland
21666
Position Description
Lighthouse Christian Academy is seeking a History/Logic/Debate teacher for the 2022-2023 school year. The ideal candidate will be familiar with Classical Christian distinctives, having experience with or training in Classical teaching. Applicants must embody Christian virtue, demonstrating a personal relationship with Jesus Christ. The candidate must be able to conduct a well-ordered classroom and teach the fundamentals of History, Literature, and/or Logic and Debate.  He or she must have a background in teaching history and/or literature and writing and must lead students through effective discussions, research, and critical analysis.