Head of School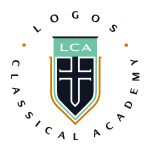 Website Logos Classical Academy
Classical. Christian. University-Model.
3203 Washington Road,
Augusta,
Georgia
30907
Position Description
The Head of School position is open and available now for the right candidate. The official job description and duties for this position can be accessed here.  
QUALIFICATIONS
We are looking for candidates with the following qualifications:
·       A robust and sincere evangelical Christian faith eager to live out and model Biblical values.  A desire to minister and care for our community, including membership in good standing and regular attendance at a Scripture-affirming church.  Personal alignment is required with our Statement of Faith. 
·       A passion for Christian, classical paideia, and, regardless of experience, an eagerness to learn and implement our educational vision.
·       Leadership and sufficient administrative experience to direct a growing 100+ student school.
·       Strong communication skills and ability to build relationships with students, parents, faculty, and staff.
·       Experience attaining and maintaining accreditation and high academic / moral standards.
·       Experience with classical education, preferably some classroom experience, and familiarity with our distinctives of Grammar, Logic, and Rhetoric, including the teaching of Latin.
·       Experience or evidence of quick learning ability for our enabling technologies, including Outlook, Gradelink, calendars, and spreadsheets.
·       Support for our collaborative education model and vision which supports parents as full partners with the school in their child's education.  We offer two different weekly schedules – 3-day and 5-day – and seek to structure time during those days to complete assignments and limit homework in evenings and on weekends.  The 3-day option allows for 2 full days each week for students to work on assignments and lessons at home.
·       Excellent interpersonal and written communication skills to align the school's stakeholders: students, parents, board members, and staff, administration, faculty, donors, and facility partners.
·       Experience and/or comfort with raising funds for annual and capital campaigns.
TRANSITION
We offer a unique opportunity for a smooth transition as our current Head of School will remain on the Upper School faculty for the 2023/2024 school year. He is happy to consult with and train the incoming Head of School throughout the year as needed.
COMPENSATION
Compensation is flexible depending on experience, but we expect a total compensation package of $70,000 to $90,000, including benefits like a health insurance allowance and annual retention/retirement matching bonus. The CSRA enjoys a low cost of living and a high quality of life; and candidates are encouraged to reference a cost-of-living comparison for our area. The Head of School's children may be enrolled in the school free of tuition.
HOW TO APPLY
Interested applicants should submit a resume or CV to the Board Chair, Joel Presley ([email protected]). We will hold any submission in the strictest confidentiality.
ABOUT LOGOS
Our website offers comprehensive information for prospective families, supporters, and those interested in being a part of our team. You can also find us on Instagram and Facebook.
Founded in 2020, Logos brought the first Christian, collaborative, classical education to the Augusta metropolitan area. We offer three and five-day week options for families and are beginning to pursue University Model certification and Association of Classical and Christian Schools (ACCS) accreditation.  We currently have an enrollment of 106 students (in addition to 16 homeschool students who join us for individual classes) in grades K-10 and will be adding a class each year until we offer a complete K-12 program. We are increasing to two classes per grade as classes fill up. All of our full-time teachers are pursuing ACCS certification.
Currently, we rent very nice and adequate space in a large children's education building at a supportive, centrally located church. Our board is beginning the process of finding a permanent home for our school.
Our Head of School is supported by several administrative staff positions, including a Director of Curriculum and Instruction, Director of Business Operations, and Director of Admissions and Communication. Logos Classical Academy also has two administrative assistants and two grammar school teacher leads.
ABOUT AUGUSTA
With its deep traditions and rich history, the Central Savannah River Area (CSRA), including Augusta, North Augusta, Aiken, and Columbia County is a wonderful place to call home. Our metropolitan area includes a population of over 600,000 people. The CSRA is known for tradition, golf, and gardens – and also for arts, culture, and outdoors activities.  We are located within 2.5 hours of many beaches, mountains, metro Atlanta, Savannah, Charleston, and Charlotte, NC.
For golf enthusiasts, you can't get better than Augusta! The Augusta National founded the world-famous Masters golf tournament in 1934. Every April, Augusta hosts patrons from around the world for this dream tournament. For those wanting to play an Augusta course for leisure, you will find beautiful courses such as the River Golf Club, Forest Hills Golf Club, Augusta Country Club, and Champion's Retreat Golf Club.
The Savannah River area is not only picturesque, but it also provides scenic outdoor experiences, too. You will frequently see kayaks and boats floating up and down the river and enjoying the Augusta Canal as well as 71,000 acres (about the area of Athens, Georgia) Lake Thurmond.  Downtown Augusta includes local restaurants, shops, and museums as well as a network of pedestrian / bike paths connecting the entire area.  These include the Augusta Canal Trail and the Riverwalk. On the opposite side of the river, you'll find the North Augusta Greeneway, which provides miles of smooth bike and running paths. The City of Aiken is irreplaceable with its lovely and charming downtown, world-class equestrian facilities, and beautiful natural recreation areas.
History buffs should note that Augusta was the second town of the 13th British colony. Founded in 1736 by British General James Oglethorpe, Augusta was named in honor of the bride of Frederick Louis, Prince of Wales. Augusta was a pivotal place during both the Revolutionary and Civil Wars. It is nicknamed the Garden City because of the city's many large, private gardens.
The CSRA has received national coverage in reviews and publications such as Forbes, Southern Living, Thrillist, Food & Wine, Money, and many more. Aiken consistently ranks in the top places to retire. In May 2022, Augusta was rated the top metro area in Georgia for people to live and retire by Yahoo Money. And in 2020, Evans (Columbia County) was ranked #1 Best Place to Live in America by Money Magazine.