Middle School Teacher Grades 5-7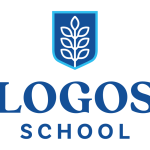 Website Logos School
A Classical and Christ-Centered Education
Carlisle,
Pennsylvania
17013
Position Description
General Duties/Key Responsibilities:
Spiritual Leadership
▪    Consistently exhibit love, joy, and spiritual maturity before students and coworkers.
▪    Demonstrate knowledge of the Bible as the basis for truth.
▪    Use the Bible and curriculum guide to construct integrated lessons.
▪    Cultivate Christian wisdom and values in the classroom.
▪    Create a classroom atmosphere which permeates Spirit-filled joy.
▪    Actively participate in any staff/classroom prayer, school assemblies, etc.
 
Classroom Management/Environment
▪    Maintain a neat, organized, clean and stimulating classroom environment for students, respecting the hosting facility. This implies setting up procedures in which students will take an active part in cleaning and maintaining their room's appearance.
▪    Set up classroom routines to accomplish basic daily tasks, e.g. taking attendance, daily chores, lunch, recess, schedules, materials storage, arrival/dismissal, etc.
▪    Create a Christian culture and promote biblical character traits.
▪    Establish clear and consistent classroom rules that promote respect and self-     discipline.
▪    Implement the school's positive behavior plan consistently.
Lesson Preparation and Presentation
•        Develop lesson plans with academically and biblically sound instruction.
•        Map out lesson plans for the semester, month, week, etc.
•        Promote academic excellence.
•        Demonstrate a passion and thorough content knowledge for the subjects he/she teaches, e.g. Bible, reading, mathematics, science, grammar, composition, spelling, handwriting, history and/or geography, etc.
•        Encourage students to see how all subjects are interrelated, cohering with reference to the cross.
•        Integrate music, poetry, physical fitness, and art seamlessly and appropriately into the academic curriculum.
•        Follow a curriculum guide and develop creative, inspiring, motivational, age-appropriate lessons.
•        Plan a schedule which utilizes every minute of the day productively.
 
Communication Skills
▪    Demonstrate a high level of written and oral communication skills.
▪    Turn in lesson plans weekly to the head of school.
▪    Communicate nightly with parents (as a group) via email and respond to parent email and communication promptly.
▪    Communicate student progress in person with parents a minimum of once per marking period during a personal conference.
▪    Communicate any student concerns regularly with the head of school and parents.
▪    Nurture a positive working relationship with parents, volunteers and co-workers.
▪    Encourage parents and others to volunteer in the classroom.
▪    Develop a positive relationship with families.
▪    Recognize and celebrate positive strides made with students.
▪    Promote a joyful atmosphere for learning.
▪    Provide detailed substitute teacher plans when absent.
▪    Maintain a positive rapport with the church staff and with the community.
Professionalism
▪    Model a Christian work ethic and a biblical Christian life.
▪    Follow the school code for punctuality, speech, attitude, dress, attention to duties, Christian character, etc.
▪    Maintain a professional, positive relationship with students, families, co-workers, church staff, and volunteers.