Head Teacher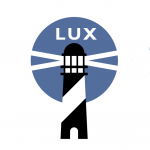 Website Lux Classical Christian School
Equip your children spiritually, academically, and socially.
422 5th Ave N. Jacksonville Beach, FL 32250,
Jacksonville Beach,
Florida
32250
Position Description
Lux Classical Christian School is looking for a new K-4 School Teacher to teach first and second graders for the 2022–2023 school year with the ability to teach an integrated, child-centered curriculum.
This will be a 3 or 5 day per week position for the first year.
www.luxccs.org
Pay between 30-45k per year.
Lux Classical Christian School is a K-4 classical Christian school at the beaches in Jacksonville, FL. Lux equips students for life, college and beyond using the time tested methods of classical education taught with a Christian worldview.
Qualified candidates will:
– Hold at least a bachelor's degree in early childhood education or elementary education.
– Have experience teaching in an early childhood setting.
– Have an in-depth understanding of child development.
– Be eager to work on a grade-level team to plan instruction and other student experiences such as plays, field trips, and simulations.
– Demonstrate the ability to communicate well with parents.
– Display a love for learning and a passion to cultivate that love in their students.
– Agree with the school's statement of faith, attend and be in good standing with a Christian church, and live a life of discipleship under the Lordship of Jesus Christ.
– The ideal candidate will: Have 3+ years teaching in an early childhood/grammar school classroom setting
– Have early-childhood/grammar school teaching experience in a Christian classical school
– Understand classical liberal arts education as it applies to grammar school instruction
– Demonstrate an understanding of and skill in implementing classical curriculum and pedagogy, and seek to grow in his/her understanding of this tradition in order to re-imagine and embody the richest practices of Christian, liberal arts education.
– Be capable of instilling in students the art of math, the art of language, and the love of story.Please apply and we'll reach out quickly thereafter!
Thanks for your interest.
Ability to commute/relocate:
Jacksonville, FL 32250: Reliably commute or planning to relocate before starting work (Required)