Teacher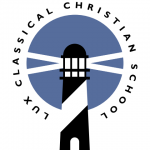 Lux Classical Christian School
Classical Grammar School Teacher
Jacksonville Beach, FL,
Florida
32205
Position Description
Teacher for Kindergarten, 1st, 2nd, 3rd or 4th grade. Teacher is responsible for instructing classes for Lux Classical Christian School at from 9am – 2:45pm Tuesday, Wednesday, Thursday as defined in the teacher contract. Teachers are the most important component in a learning environment; therefore, Lux hires only the most qualified professionals to teach in our setting.
Teacher Responsibilities include:
Teach within the bounds of the Lux Statement of Faith.
Operate within all parameters of the Lux Teacher Handbook.
Teach classes at regularly scheduled times.
Grade and return all assignments within 48 hours.Exception:
Papers greater than two pages are to be returned no later than 10 days past the submission due date. Maintain course pages, including Course Assignment Sheets (CAS's).
Attend monthly teacher meetings.
Demonstrate proficiency in the use of learning technologies (Learning Management System (LMS), email, Google Suite products such as Docs, Sheets, etc.).
Communicate routinely with students' families (primarily messaging in the chosen LMS or communications platform), specifically regarding student performance and progress.
Respond to families' communications the same day when possible, and no later than two business days.
Communicate with students a minimum of one week before classes begin to ensure course expectations are clearly conveyed.
Communicate with students as needed outside of scheduled class hours to support and answer questions.
Complete quarterly comments to keep students and families well informed of students' progress.
Ensure final grades are assigned and available for viewing by the close of the school year.
Assist administration in making placement determinations based upon students' competency levels.
Maintain close contact with parents when students show signs of struggling in a course.
Be prepared to offer well-considered, insightful solutions for struggling learners.
Job Specific Requirements:
A Bachelor's degree from an accredited college or university.
Experience teaching reading to grades K & 1. An advanced degree is desirable.
Understanding one's discipline with a strong biblical worldview.
Conversant with and supportive of the Reformed faith and classical Christian education.
Ever-increasing familiarity with and appreciation for Veritas Press curriculum.
Skilled in effective communication via messaging and phone.
Energized by interactions with students and families.
Loves children, particularly the ages being taught.
Has a servant's heart and is relationship-minded.
Works diligently day to day under direct and indirect supervision.
Operates with a high level of professionalism, continually pursuing excellence.
Requirements of All Teachers:
Use your best efforts and full capability to do the work assigned to you by your manager.
Advise your manager if you do not understand the work they have assigned to you, or if the assignment does not fit with your knowledge of the circumstances, current skills or available time and resources.
Advise your manager of any situation or obstacle that could keep you from accomplishing the work assigned to you.
Advise your manager of any situation or opportunities that could help you complete or improve the work assigned to you.
Demonstrate work behaviors consistent with the company values and work within prescribed boundaries, including company policies, standards, or procedures.
Seek special consideration from your manager when unable to work at your best.
Physical Demands:
Standing, walking and sitting for long periods of time
Extensive typing on QWERTY style keyboard
Extensive viewing of lighted computer monitor
Speaking and hearing
Reaching and bending
Lifting up to 25 lbs
Using hands to perform tasks
Working in standard office conditions with and near electronics
Evaluations:
Evaluations are made in the interest of teacher improvement and administrative decision-making, and include observations, evaluative conversations with the teacher, parent and student feedback, and other means of assessing performance.
Teachers are evaluated at least quarterly with a brief observation, in addition to an annual review in the form of a full observation.
Observations are conducted by the headmaster or his designee, with final evaluations being the responsibility of the headmaster.