Mathematics Teacher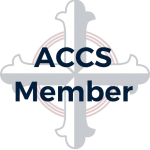 Website Mirus Academy
Love Truth. Truly Love.
460 High Street,
Ellsworth,
Maine
04605
Position Description
Mirus Academy is seeking a full-time Mathematics teacher.  The teacher would be responsible for upholding the classical model in teaching students from seventh grade to twelfth grade.  The curriculum spans pre-Algebra to Calculus 2.  The teacher should be interested in teaching students to think mathematically, not to simply follow procedural steps.  We are next door to Acadia National Park.  Come take in the beauty.