Headmaster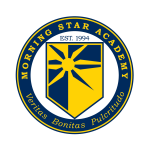 Website Morning Star Academy
Position Description
The search for the Headmaster of Morning Star Academy is represented by Vanderbloemen Search Group. A more detailed job description on their site is linked below. 
Founded in 1994, Morning Star Academy is an independent, non-denominational, classical Christian school led by a parent-elected Board of Directors. The school offers preschool through 12th grade. Morning Star Academy heralds the arrival of a new day. In Revelation 22:16, Jesus is described as the "morning star." It is a fitting title since Jesus has indeed ushered in a new day. The age to come has pierced the present age.
At Morning Star, we strive to help students see all of life under the illuminating glow of Christ's Kingdom. Equipping students with a Christian worldview (or better, a Christian consciousness) requires relentless prayer, work, and resolve. This is not an easy task, but the effort is worth it, for there is no loftier aim than building disciples. We believe that Morning Star, working alongside parents, is strategically situated to build disciples capable of thoughtfully engaging the world for Christ.
Education & Experience
Master's degree required, preferably from a Christian institution.
Five years' leadership experience in an educational setting, preferably in a classical Christian school.
Knowledge, Skills, and Abilities
Demonstrated ability to build teams, enhance their performance and lead through change.
Demonstrated understanding of the distinctive elements of the classical Christian model of education preferred or demonstrated ability to learn and engage with various teaching methods.
Personal Qualifications
The Headmaster's personal faith in Jesus Christ and love for God's Word will permeate all aspects of his or her life.
He or she will maintain a high standard of personal and professional integrity, pursuing excellence at Morning Star Academy through stewardship and service.
The Headmaster will be a person of prayer, and the fruit of the Holy Spirit will be evident as the Headmaster confidently seeks God's will.
He or she will commit to pray for the school and lead others in prayer.
Apply through Vanderbloemen Search Group Website- https://www.vanderbloemen.com/job/morning-star-academy-headmaster