Upper School Humanities Teacher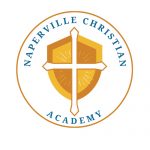 Website Naperville Christian Academy
Education with Eyes on the Eternal
1451 Raymond Dr.,
Naperville,
Illinois
60563
Position Description
Does your passion for literature spill over from the classroom into the hallway and beyond? Do you see scripture and history as the answer keys to the essential questions of life?  Do you desire to help students learn discernment and eloquently voice their own ideas?
As our school grows, we continue to expand our Upper School humanities department to provide the full complement of offerings from Ancient to Modern eras.  We are currently seeking a full-time humanities teacher to work with 6th-12th grade students in the areas of history, literature, grammar, and composition. Candidates should be able to demonstrate strong writing and editing skills needed to oversee the Senior Thesis capstone project.
Naperville Christian Academy (NCA) has been educating students grades Preschool – 12th for over 20 years in the western suburbs of Chicago.  We are a tight knit – passionate – creative – and exceedingly motivated group of educators and administrators brought together by our shared love of Christ and the pursuit of the good, the true, and the beautiful.
The upper school Humanities teacher is responsible for:
·       Teaching literature, history, grammar and composition classes in the 6th – 12th grade level range
·       Facilitating learning through Socratic dialogue and mimetic instruction
·       Foster in students a love of reading great texts and exploring important ideas
·       Collaborating with other faculty members to integrate learning and monitor homework load
·       Mentoring students in character development
·       Pursuing professional development to continually hone the art of teaching
You will enjoy a caring working environment, a support team of co-workers and a joyful place to serve.  Benefits and student tuition discount options are available.  Please send a resume to [email protected]