Upper School Math Teacher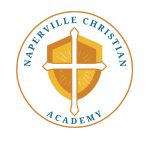 Website Naperville Christian Academy
Education with Eyes on the Eternal
1451 Raymond Dr.,
Naperville,
Illinois
60563
Position Description
Are you fascinated by the Pythagorean Theorem? Love doing geometric proofs? Delight in demonstrating how mathematics testifies to the order of God's design in the universe? 
We are expanding our Upper School math department to increase math course offerings and provide vigorous math education for varying levels of learners.  If you have a passion for numbers and a heart for students in grades 6 – 12, please contact us!
Naperville Christian Academy (NCA) has been educating students grades Preschool – 12th for over 20 years in the western suburbs of Chicago.  We are a tight knit – passionate – creative – and exceedingly motivated group of educators and administrators brought together by our shared love of Christ and the pursuit of the good, the true, and the beautiful.
The Upper School math teacher is responsible for:
·       Teaching math classes from Pre-Algebra to Calculus with a classical pedagogy
·       Assessing student progress and working to solidify comprehension of concepts
·       Modeling enjoyment of math and appreciation for the order of God's creation
·       Collaborating with other faculty members to integrate learning and monitor homework load
·       Mentoring students in character development
·       Pursuing professional development to continually hone the art of teaching
·       Optional: Leading the Upper School Math Club
You will enjoy a caring working environment, a support team of co-workers and a place to joyfully serve.  Benefits and student tuition discount options are available.  Please send a resume to [email protected]