Biology/Chemistry Teacher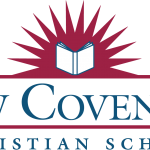 Website New Covenant Christian School
128 St. Mary's Church Road, New Covenant Christian School,
Abingdon,
Maryland
21009
Position Description
NCCS is currently accepting applications for a qualified part-time Upper School science teacher to Biology and Chemistry. Position is for two periods/day, five days/week; potential to add teaching physics in future years. Candidates should hold a degree in science or science education and have teaching experience. Prior experience in classical academics preferred. Compensation is competitive. Applications can be found at www.newcovenantchristianschool.org/employment
Applicants should be comfortable teaching science from the perspective of literal, six-day, young-earth creationism; mentorship in this area is available.
All employees should have a credible profession of faith in Christ and a personal testimony of the saving work of God in their lives, should agree fully with the Five Solas of the Reformation, and should read the First Catechism and should express general agreement with the teachings of the catechism and full and enthusiastic agreement with the portions of the catechism that they will be expected to teach.  Further, they should, on their own, study the Westminster Shorter Catechism and be familiar with its contents.