Upper School Humanities and Civics Teacher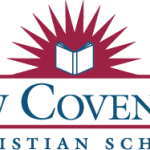 Website New Covenant Christian School
Sharpening Minds. Shepherding Hearts. Shaping Lives.
128 St. Mary's Church Road,
Abingdon,
Maryland
21009
Position Description
New Covenant Christian School  is currently accepting applications for a qualified full-time Upper School humanities teacher, capable of teaching modern history and literature (9th and 12th grade) and U.S. civics. Candidates should hold a degree in humanities or comparable field. Familiarity with the Great Books required, prior experience in classical academics strongly preferred. Candidates should have a passion for making disciples, scholars, and citizens of their students, have a vision for the classical, Christian education movement, and love Christ. Additional responsibilities for this position will include assisting the Head of School in fulfilling accreditation standards.
All other details and an application can be found here.
NCCS is a classical and Christian school serving 130+ students in Harford County, MD. Applications can be found at www.newcovenantchristianschool.org/employment
All employees should have a credible profession of faith in Christ and a personal testimony of the saving work of God in their lives, should agree fully with the Five Solas of the Reformation, and should read the First Catechism and should express general agreement with the teachings of the catechism and full and enthusiastic agreement with the portions of the catechism that they will be expected to teach.  Further, they should, on their own, study the Westminster Shorter Catechism and be familiar with its contents. Full-time applicants may be interviewed by the elders of New Covenant Presbyterian Church (PCA).