Head of School (2024-2025 Academic Year)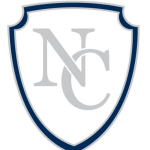 Website New Covenant School
PCA, Head of School, Reformed, Liberal Arts, Presbyterian, ARP, Wilson, Sayers
303 Simpson Road,
Anderson,
South Carolina
29621
Position Description
New Covenant School is seeking a Head of School to step into our established and growing program located in Anderson, South Carolina. Started in 1999 with two grades and 10 students, today we have grades K-5 through 12th, a homeschool co-op program, and a preschool, to serve over 300 students on our campus.
New Covenant School is a ministry of New Covenant Church under the oversight of an elder approved board. At New Covenant School, by the means of God's grace, we cultivate churchmen and churchwomen with Christ-like virtue, wisdom, balance, knowledge, and eloquence. Our classical, Christian, and covenantal culture sets us apart from most other Christian schools. We desire a Head of School who is uniquely called, and qualified by God, to lead us in the work He has placed before us.
We have a current Admin team consisting of: Dean of Academics & Faculty, Dean of Operations, Dean of Student Life, Bookkeeper, Administrative Assistant, College & Career Counselor, Athletic Director, & Learning and Behavioral Specialist. This Head of School would lead and unify our team well, and be able to carry on our mission in the big picture details.
To learn more, check us out at: www.newcovschool.net
We have developed a position packet for interested applicants, to request, please email [email protected]