3rd Grade Teacher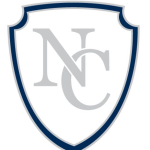 Website New Covenant School
Reformed, Classical, Trivium, Liberal Arts, Piety, Theology, Presbyterian, PCA, ARP, Anglican, Dutch
303 Simpson Rd.,
Anderson,
South Carolina
SC
Position Description
The Grammar School 3rd grade teacher will be familiar with elementary education and enjoy using their skills to create an engaging, hands-on classroom where our 3rd graders can enjoy learning a variety skills and knowledge including:
– Literary skill through novel studies like Aesop's Fables, Charlotte's Web, Mr. Popper's
Penguins, and some Narnia books
– Early discovery on the natural world including Zoology, Biology, and Astronomy
– First stage of Harcort Math
– Cursive and early stages of Latin memorization
Qualified candidates should possess a bachelor's degree, a passion for teaching, a love for students, and demonstrate a clear commitment to our mission and distinctives– Covenantal, Christian, and Classical.
For more information about our school and our mission check out our website. To ask questions or to submit your cover letter and resume please contact our office at:
864-224-5675 or [email protected].